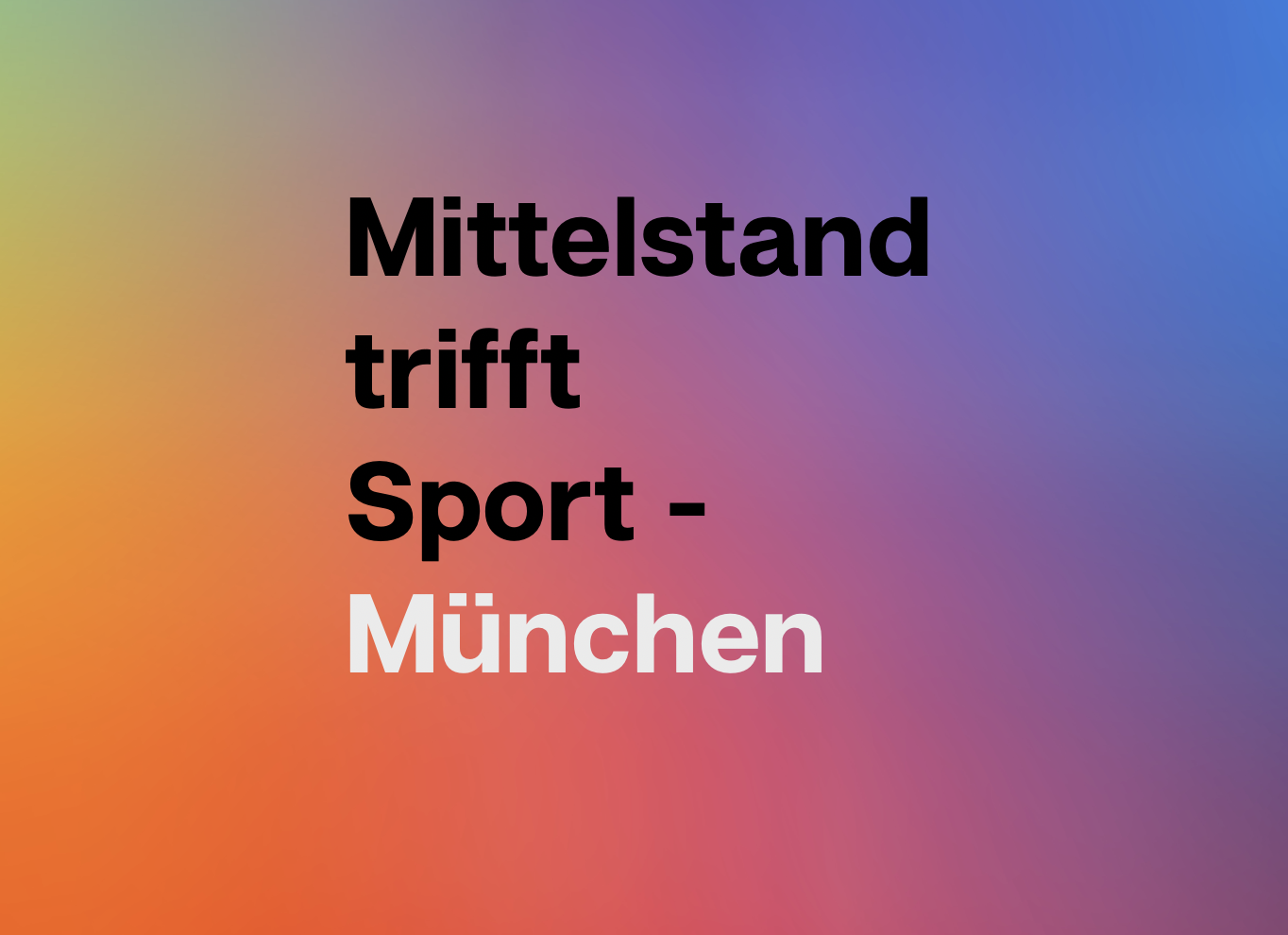 SMEs Meet Sport: Exchange between Politics, Sport and Business – Munich
On Monday, 28 March 2022, the first information exchange on the topic "SMEs meet Sport" of the Healthy Lifestyle at Work & Home initiative took place in Munich.
In the practical implementation of the HLI initiative at the level of the EU member states, Germany is the pilot country and Bavaria is one of the focus areas. The support and implementation by local actors are crucial for success.
Getting more people interested in sport (preferably in clubs) and in healthier lifestyles – again or for the first time – that is the declared target of the HLI initiative. How can cooperation between sports clubs and medium-sized companies become a win-win situation for both sides? At the HLI kick-off event, numerous representatives from state politics as well as sports and business associations discussed with politicians how to contribute to developing and promoting new approaches and projects.
The proposals ranged from tax breaks for health projects between clubs and companies to scholarships for young people who volunteer in sport (exercise instructors). The possibility of health insurance discounts for active club sport was also discussed. The valuable suggestions of the participants and the insights gained from the meeting were an important first step towards developing new ideas and projects together with sports clubs and medium-sized companies.